Fine custom mens suits
Custom made to your measurements
With our unique suit customizer, you can easily create a suit that perfectly matches your personality.Tailored to your individual measurements, we dare to guarantee a perfect fit - every time.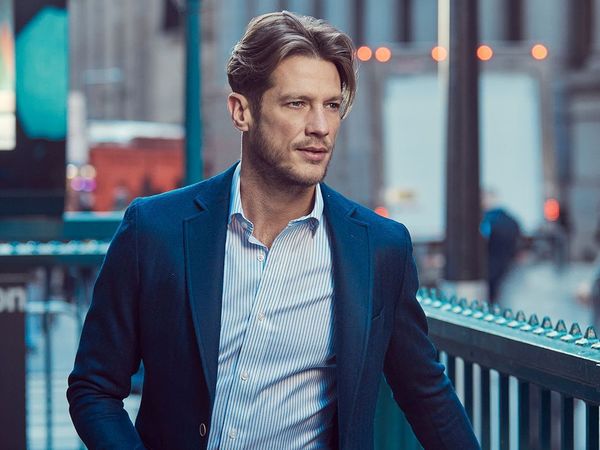 A perfect fit - always made-to-measure with fit guarantee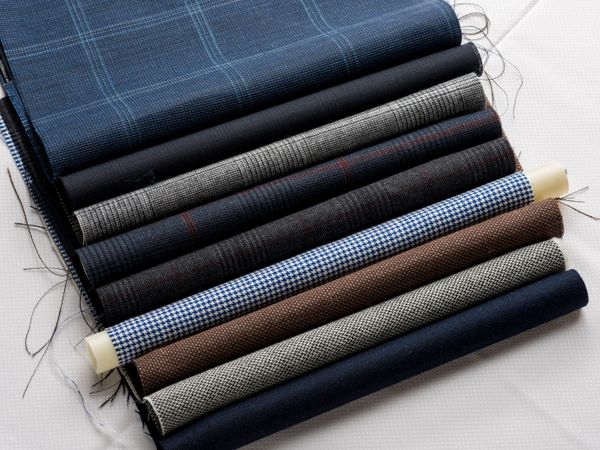 Highest quality fabrics, materials and craftmanship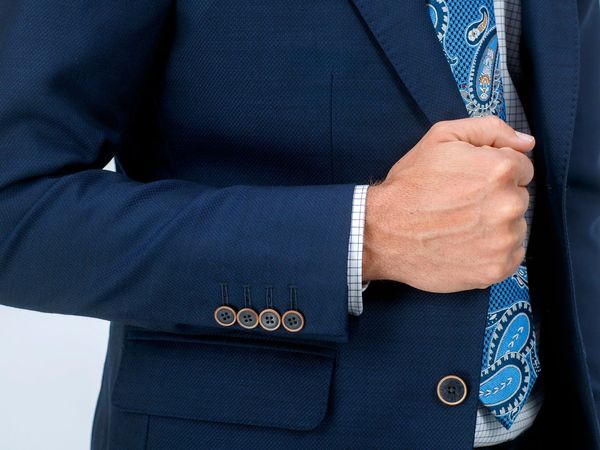 Finely tailored suits made with a personal touch.
The key elements of a quality suit
Our suits are carefully made by our skilled tailors. They create a unique pattern based on your measurements and chalk it directly upon the fabric of your choice.
Canvassed, not glued
The canvas is a layer between the suit fabric and the lining that gives the jacket its shape. All our quality canvas is made from the finest horsehair. To test your suit jacket for this feature of excellence, pinch the fabric slightly at the front. If the canvas is hand stitched, you will feel an extra layer loose on the inside. If not, this means the suit fabric has been fused with glue. 
The suit's shoulders hug yours
The suit jacket shoulders should gently hug and encase yours, creating the perfect structure. To achieve this, our suits feature a small top shoulder canvas, and pads are manually attached. A further subtle enhancement is the use of cotton tapes to strengthen the shoulder seams.
A hundred and more quality fabrics
A good quality fabric helps the suit keep its shape. All of our suit fabrics contains wool which provides both comfort and a tailored finish. Using wool in combination with other fibers such as linen, silk, polyester or viscose creates different structures and expressions in your suit. This makes it easier than ever to create the suit of your dreams, wearable for all those types of occasions you have in mind. Explore our large range of suit fabrics and start creating the suit of your dreams today.